Award-winning Vancouver Video Production Company that creates quality, affordable video content for businesses, agencies and brands.
VIDEO PRODUCTION PROCESS
It all starts with WHY? Why do your clients see value in your products or services, what makes you different? As a Best Award-Winning Vancouver Video Production Company, Our process helps to uncover the WHY and to spread your message in a creative but effective way to engage your clients to take action.
Our goals is to provide an exceptional experience regardless of your budget.

Marant Media is an award-winning full-service video production and animation services company that provides on-demand custom video and animation production services for all types of businesses in Vancouver, Calgary, Edmonton, Toronto, Ottawa and Montreal and across Canada. Furthermore, you can contact us today for a free no-obligation competitive quote.
What Our Clients are Saying

Marant Media produced animated videos for us that were highly effective at communicating with and engaging our audience online. The process was easy and effectively distilled complex material into an accessible format for the casual viewer. Most importantly, they were widely shared and viewed by thousands of people and helped advance the organization's social change mandate and greatly contributed to our movement-building efforts. I highly recommend.

Myron has had the pleasure of working with Marant Media on a few projects. That is to say, it is the best video production company in Vancouver. We have always been happy with their work and response time. Great people to work with and full of trust

Marant Media Group recently provided digital visualization services to our group and we have been extremely pleased with their work. The end product exceeded our expectations and certainly we would not hesitate to utilize their creative expertise again

Our experience was fantastic. Atlee was wonderful. You were wonderful. We will definitely use you again, and meanwhile, we will definitely recommend you to others

The team at Marant Media went above and beyond my expectations to make sure that they met our very tight timelines and produce a very effective video for us

I cannot speak more highly of our experience with Marant Media. There are many video production companies out there, but these guys are the real deal. Everyone on the team was extremely professional, and a real pleasure to work with. They worked tirelessly to ensure that we were more than pleased with our final product. We at Bosa Properties enjoyed working with them very much and we look forward to working with them again in the future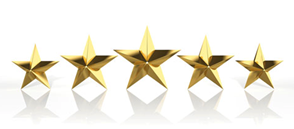 Our business is built on creating long-lasting relationships with our clients. Secondly, and most importantly, we are committed to making sure you are completely satisfied with the finished product. So, as a professional Vancouver Video Production Company, client satisfaction is our number one goal.
Are you ready to get started?
ABOUT US
Marant Media is a full-service video production and animation services company that serves clients in Vancouver, Calgary, Edmonton, Toronto, Ottawa, and Montreal. Marant Media provides affordable on-demand custom video and animation production services for businesses of all sizes across Canada and the United States.

LET'S TALK
Canada & U.S.
1-877-331-4314
QUICK CONTACT
[]
keyboard_arrow_leftPrevious
Nextkeyboard_arrow_right